The Haworth Beer Festival
The Haworth Beer Festival was establish in 2012 and held in April at the 'Old School Rooms' in Haworth. Situated between Haworth Parish Church and the Brontë Parsonage Museum the Old School Room is one of the most important historical buildings in the area. Built by Patrick Brontë in 1832 and taught at by all his famous children, it is an integral part of the Brontë landscape/story.
The Beer Festival offers over 35 Real Ales, Ciders and Lagers along side 'Branwell's Gin & Rum shack offering the latest spirits on the market. We also create a fabulous Cocktail Menu bespoke to the event.
You made the planning of our wedding so easy as you understood what we wanted and suggested things we hadn't thought about. Organising a Wedding is so hard but the fact that you arranged the licenses, drinks and décor you made things simple for us. 
The Day was amazing and you and your team were great, friendly, welcoming and professional. The celebratory drinks on arrival went down well and were a fab touch to the start of the reception.
The choice of drinks was commented on by many people as you catered for all including the none alcoholic cocktails. The cocktail choice was perfect and enjoyed by many.


Wendy Lincoln - Wedding
I used Kath and Bronte bars for my 30th birthday and they really made the event. Kath went the extra mile and helped with all the planning and gave great recommendations which made for a stress free and amazing evening. The little touches like the personalised Ale were really nice and all the guests commented on how good the staff and drink options were. I couldn't recommend them highly enough - if you're having an event then you should 100% give them a call. 

Lee Hutchinson - 30th Birthday
I went on the Gin Express today and it was a fabulous experience and so much more than I expected! Everyone was so knowledgeable and friendly!... ladies you do know that you need to venture further and try and get onto the Pickering Morland Express don't you? This could be amazing! X

Emma Kennett - Gin Express
Subscribe to Our Newsletter
Keep up to date with all our stories, news & Events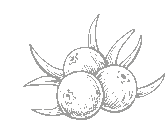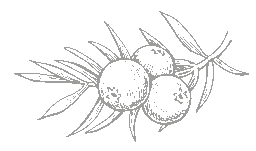 Address
Hebden Road, Haworth
BD22 8RE